Today's Red Dress Club prompt is non-fiction from my point of view. It is to "write a formal complaint letter to my deepest, darkest fear." **not necessarily looking for concrit here, just felt like being snarky/funny about it!**

Dear Boeing 737,
Your long metal tubes replete with recycled air nauseate me; your rattling overhead compartments are completely unnerving, and let's not even talk about your germy blankets and pillows. Honestly, how often do you wash/sanitize/disinfect them? I'm also curious if there's any truth to the rumors I've heard about how dirty your ice is. I avoid your restrooms at all costs and clean the tray table and armrests with wipes as soon as I sit down. Alas, 'tis far easier to conceal my fear in loathing.
While I am 34 years old, I often appear quite younger when there are unexpected bumps and jumps on  a flight. Do me a favor: don't let your pilots announce turbulence too far in advance lest I start sniveling in my seat. Then again? I'd like them to let me know before the flight attendants get to my row so I can score some of those cute little bottles. Liquid libations quell my fears somewhat, but I'll still hyperventilate and grab the hand of the stranger seated next to me if it gets that bad.
Essentially, I just can't stand the idea that I'm 30,000+ feet above ground. That at any moment, your plane's engine could choke, catch fire and die, and we'd plummet to our death.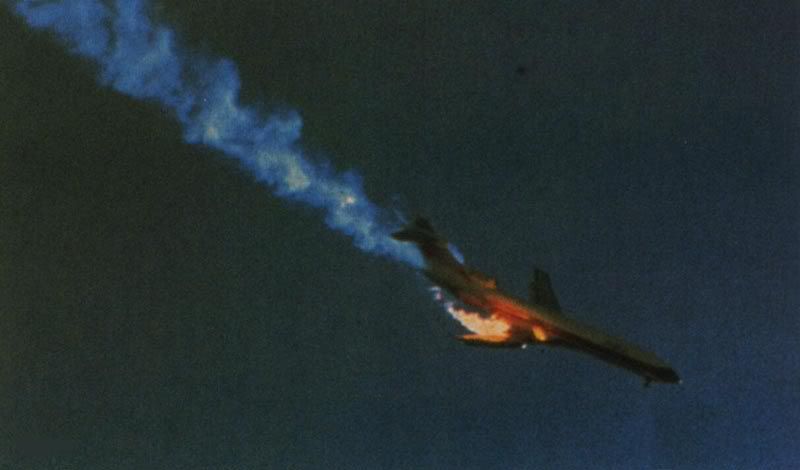 Possibly it's just that I don't like not being in control, as I've often felt if I was the one in the pilot's seat, flying might not scare me so much. But my fear runs deep, and began when I was young and an unfortunate incident occurred while I was on a Pan Am flight to Houston.
Maybe it's a fear of death, not just one of lack of control? I don't really know. All I know is that I feel infinitely safer in my minivan on the ground although statistics people insist on sharing indicate we're all far safer flying the friendly skies.
Regardless, I am doing my damndest not to pass my fear on to my children. It's not easy, especially when I fly on my own with them. But I don't ever want them to know this feeling.
Sincerely,
Erin Margolin