a delicate strand of an afternoon–
her threads are unraveling, hanging off.
she's thankful for the friend who's a phone call away.
they devour sandwiches, both tired, hungry, worn thin by this day, its drama and defeats.
mustard and mayonnaise drip down the bread. a shared hunger for more than just food–hungry to be heard, understood and loved.
after, they sit in the shade of the porch watching the trees whisper. the leaves tell stories. a butterfly, an old soul, flits by, waving its wings and leaving a trail of tenderness behind.
they sneak cigarettes, passing the lighter back and forth. the mixture of nicotine, the warm wind, and the shared silence–not having to say a word, but still feeling comfortable in the quiet–brings relief.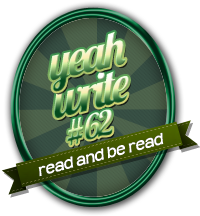 linked up with Yeah Write